"My Body was a Poem:" Jean Arasanayagam's Poetic Body as Witness and Judge in Sri Lanka's Ethnic Conflict
Shelby E. Ward

Virginia Tech
Abstract
Jean Arasanayagam's poetry has shed light on the trauma enacted in Sri Lanka's nearly 30-year civil war (most notably in Apocalypse '83), ending officially in 2009 by the violent defeat of the Liberation Tigers of Tamil Eelam (LTTE) by the Sri Lankan government. Arasanayagam, however, has continued to produce work that is critical of the island nation's ethnic conflict, political stances, and development as the state rhetorically moves towards the path of reconciliation. Following Jacques Derrida's work on language, I suggest that Arasanayagam's response to violence and identity politics should be understood within the formation of the "poetic body". The poetic body considers both the body that writes and the body of writing, the poem itself, as each has gathered presence, playing the role of both witness and judge. Through her work, I investigate this body as a poetic space for possible peace building and reconciliation. This paper acknowledges and argues for the interconnections and intra-actions of language and the body as co-creating the other in specific temporal-geographic spaces.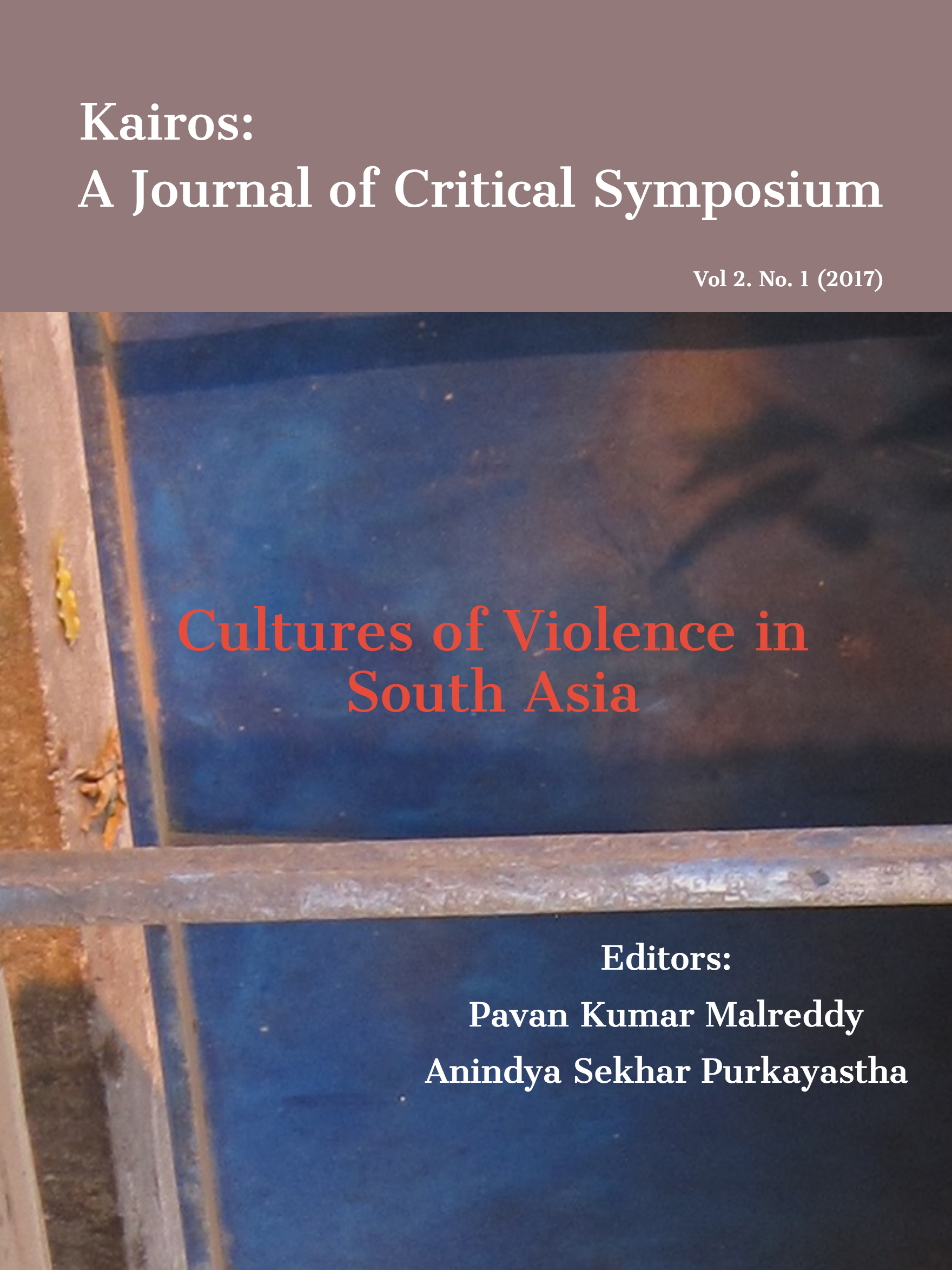 How to Cite
WARD, Shelby E.. "My Body was a Poem:" Jean Arasanayagam's Poetic Body as Witness and Judge in Sri Lanka's Ethnic Conflict.
Kairos: A Journal of Critical Symposium
, [S.l.], v. 2, n. 1, p. 51-66, dec. 2017. ISSN 2581-7361. Available at: <
http://kairostext.in/index.php/kairostext/article/view/38
>. Date accessed: 19 feb. 2019.