Impossible Citizens? Memory Citizenship and Transcultural Identity in Joseph Boyden's Three Day Road
Hanna Teichler

Goethe University Frankfurt
Abstract
On June 11th, 2008, the then-Prime Minister Stephen Harper issued an apology on behalf of the Canadian government. Harper apologized for the so-called Indian Residential School System through which Indigenous peoples were forcibly relocated and segregated, and their children were supposed to be 'culturally re-educated'. Canadian Reconciliation and First World War remembrance (2014 and 2018) mark instances of collective remembering which prompted critical reflections on contemporary Canadian national identity. The Canadian reconciliation process simultaneously contests and designs contemporary understandings of Canadian histories and culture(s). Against this identity-political backdrop, author Joseph Boyden published a novel in which Canadian collective memories of cultural re-education and WWI participation as Canada's 'origin story' intersect. Three Day Road (2005) sends two Indigenous protagonists as soldiers into the European theatres of war, where they excel as trackers and snipers. Boyden's novel thus opens up Canada's 'birth of the nation' to Canada's Indigenous peoples, and retrospectively indigenizes this national(ist) narrative. Though poignant in its imagination of Indigenous war participation, Three Day Road eventually kills its transcultural trickster-figure Elijah who embodies the playful oscillation between the cultural poles. Boyden's novel effectively deems transcultural identities unviable, if not impossible. Moreover, the text romanticizes an authentic Indigeneity, and proposes a seclusion from modernity as a possible Indigenous future. In this sense – as this essay argues – Boyden's novel is highly ambiguous in its identity-political agenda: It provides an important space where monolithic Canadian identities are problematized, where ethnically coded memories become entangled. Yet, whilst this novel re-presents formerly divisive national narratives as venues of imagining transcultural Canadian citizenship, transcultural citizens are rendered incapable of survival.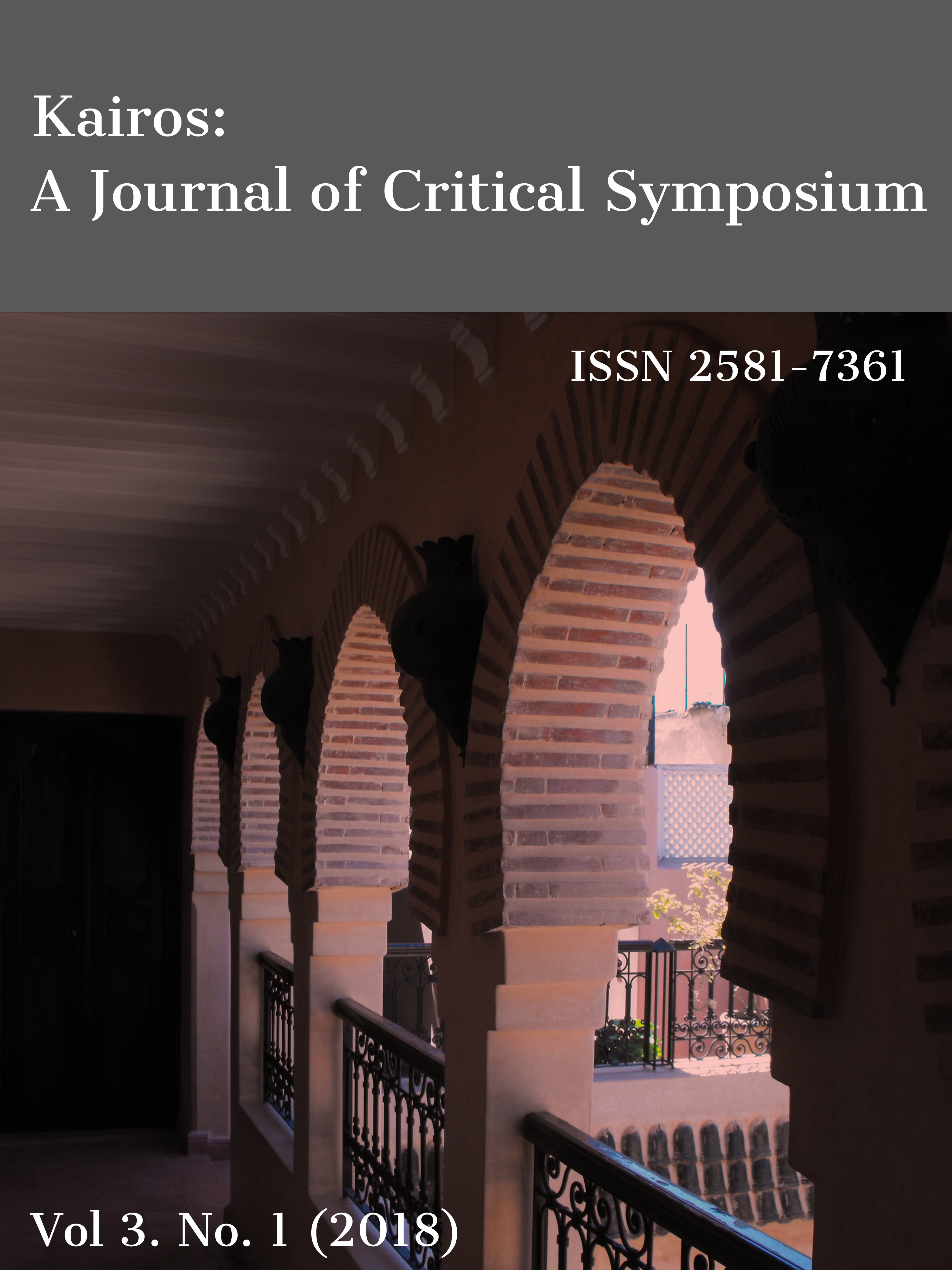 How to Cite
TEICHLER, Hanna. Impossible Citizens? Memory Citizenship and Transcultural Identity in Joseph Boyden's Three Day Road.
Kairos: A Journal of Critical Symposium
, [S.l.], v. 3, n. 1, p. 34-51, dec. 2018. ISSN 2581-7361. Available at: <
http://kairostext.in/index.php/kairostext/article/view/52
>. Date accessed: 20 mar. 2019.